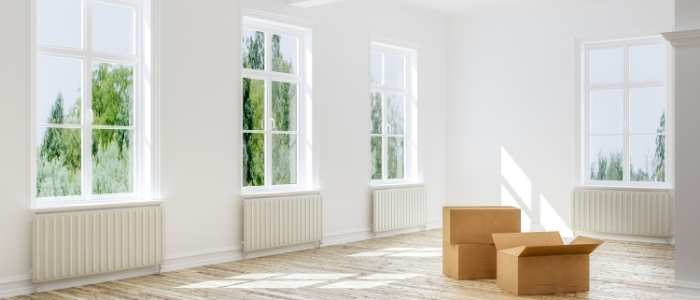 Moving is an extremely stressful life event that all of us have to go through in our lives. At Maid For Muddy Paws, we are here to make your lives easier. That's why we offer move-in and move-out cleaning services.
Whether you've just moved into a new home and it needs a deep clean, or you're moving out and don't have the time to clean your old space, we are here for you. Our team is ready to deep clean your space to perfection. 
Local Relocation Cleaning Services
Whether you're in need of a clean as you transition homes or you need help getting your home ready to go on the market, Maid For Muddy Paws is here for you.  
Starting off your new home in a clean, fresh environment is exactly what you deserve! At Maid For Muddy Paws, dust and debris are no friends of ours! We will get your home ready for your exciting new chapter. 
Our professional cleaners are prepared to do your dirty work! If you are moving out and need some extra help to get your old space cleaned to perfection, we're prepared for the job.
A clean, sparkling home is everything when you're wanting to sell your house. That's why we offer market-ready cleaning services. Let our professional house cleaners get your home ready to sell!
4
Market Maintenance Cleans
If your home is on the market for some time, dust and other bacterias can slowly build up. That's why we offer market maintenance cleans so that we can help your home remain market ready.