Best Ways to Clean Glass Surfaces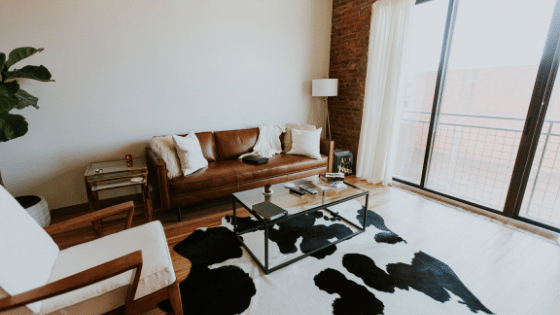 Best Ways to Clean Glass Surfaces 
Can't seem to achieve a spotless look on your glass tabletops, windows, or mirrors? Our Maid For Muddy Paws team knows exactly how to get that shiny, streak-free look. Here are a few of the best ways to get clean glass surfaces. For other cleaning tips, be sure to check out our cleaning blog. 
Streak-Free Window Cleaner (DIY)
A streak-free window cleaner is the best way to clean glass windows. You can, of course, use a commercial cleaner. Some store-bought remedies, on the other hand, leave residue behind. Below are some of our homemade favorite streak-free cleaners.
Distilled white vinegar and water (half and half)

2 quarts of warm water and two teaspoons ammonia

2 quarts of water and two tablespoons of dishwashing liquid
Select your cleaning solution, combine it in a large spray container, and get ready to clean!
How to Clean Windows and Tabletops Made of Glass
Cleaning Tool
Now that you've created your streak-free window cleaner, you'll need to determine the right tool for the best results. Some Magnolia cleaning services will use a squeegee, coffee filter, or microfiber cloth. Our cleaners always gravitate towards microfiber cloths. It's easy to use and produces a streak-free sheen. Of course, you can try out each option and decide which is the best way for you.
When Cleaning Glass Surfaces
Simply spritz your tabletop or windows with your homemade cleaning solution to clean them. When it comes to windows, you should start at the top and work your way down. After misting, use a coffee filter or microfiber cloth to gently wipe the solution from the glass. If your filter or cloth wipes become too damp, replace them with new wipes. You'll be able to determine when you need a new wipe because streaking will appear.
Additional Tips for Cleaning Glass Surfaces
Moderation is essential when it comes to washing windows and other glass surfaces. You will acquire streaks if you spray too much cleaning solution on the glass. This is due to the fact that the solution overspray must go somewhere, and your cloth will not be able to absorb all of the liquid. As a result, instead of wiping the cleaning solution away from the glass, you'll end up smearing it — along with dirt and grime. After you've finished, go over the windows and glass surfaces again to ensure there are no remaining smudges. Don't be alarmed if there are any. Just grab another micro cloth towel and wipe it down again.
Best Ways to Clean Glass Surfaces
There's not much to cleaning glass surfaces. The trick is to find the right glass cleaning solution and cloth. Once you've got that figured out, you'll have streak-free glass surfaces in no time! If cleaning on a regular basis isn't your thing, contact Maid for Muddy Paws. Our team can provide you with residential cleaning services and commercial cleaning services. Read some of our Five-Star Google Reviews to hear from real customers.