Tips to Speed Cleaning Your Home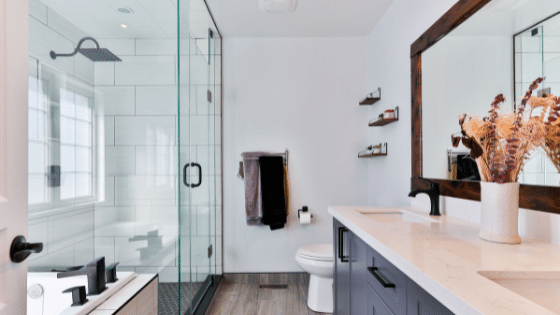 Easy Tips to Speed Cleaning Your Home 
Keeping your house clean can be quite tricky, especially if you don't have a maid service Magnolia, TX. When you're scrambling to get your space clean, follow these easy tips to speed cleaning your home. Your house will be clean in no time! No time to clean? Contact Maid for Muddy Paws for Magnolia cleaning services.
Recognize the Keys to Quick Cleaning
Speed cleaning is not intended to leave your property spotless. Instead, it's all about keeping things in order and clean. You may have to result in speed cleaning your home when you have the busiest weeks. Our Magnolia cleaners recommend following a cleaning strategy. These are basic tricks that might help you stay motivated and clean in the most effective way possible. 
Discover Cleaning Shortcuts You Didn't Know About
Cleaning shortcuts might reduce the amount of time and work required to clean your home. Ever noticed how much time it takes to grab all of the cleaning supplies and move them throughout the house? Pro tip: leave cleaning supplies in each section of the house, so you're not running up and downstairs! This shortcut can save you some major time. What else can you save time on?
15-Minute Clean-Up Max
Did you know you can clean practically any room in your home in just 15 minutes? It's incredible how deadlines can motivate you to get things done. Ultimately, the trick is to plan ahead of time and know exactly what needs to be done.
Even if you only perform the basics, your home will be ready to serve your family and unexpected guests. Many of our house cleaning duties are basic enough for the little ones to complete. You may even go so far as to assign each person a room. Set a timer and begin to work, then arrange a reward and celebrate your clean home as a family. 
Invest in Necessary Cleaning Supplies
You can buy all the cleaning tools you want, but the majority of them leave a lot to be desired. Furthermore, many of them might be quite pricey. They frequently fail to perform the tasks assigned to them. Our friends at Specialized Audio and Video, who offer smart home automation in Sacramento, love the new technology available. Smart homes are almost like having an assistant right in your home. Try getting a robot vacuum cleaner for your home! This can help tremendously. 
Save time and money by discovering the best cleaning supplies. They are straightforward, typically low-tech solutions that deliver on their promises. Maid for Muddy Paws loves using the Pink Stuff! It works like a charm every time. We highly recommend getting some before your next speed cleaning!
Learn How to Fake a Clean House.
Is someone coming over in the next 15 minutes? Time to get to work! We recommend these tips on how to fake clean your house:
Declutter

Air freshener/light a candle

Sweep/vacuum

Take out the trash

Load the dishwasher
Pro tip: clean the space that they'll be in before anything else. Common areas are the kitchen, living room, and bathroom. For residential cleaning services, contact Maid for Muddy Paws!