Bad Cleaning Habits You Should Break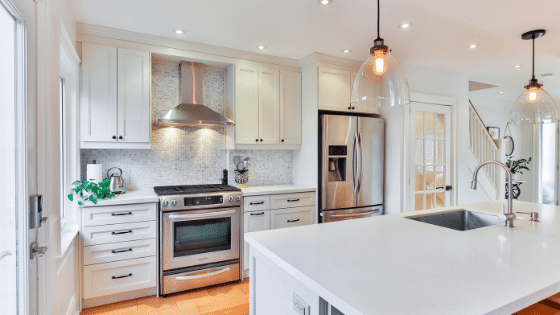 Bad Cleaning Habits You Need to Break
We're all looking for ways to make cleaning more efficient and less time-consuming. Believe it or not, some cleaning habits can make things more difficult. If you're having a hard time keeping your house clean, even after a residential cleaning service, you should ask yourself what's causing this problem. In this article, our Magnolia cleaners discuss some of the bad cleaning habits you need to break to have a clean home.
Allowing Paper Clutter to Build Up
Even with online bills and banking, most Magnolia homeowners have a mound of random papers lying around. Magazines, newspapers, school papers, and projects have a habit of piling up. Don't allow that to happen.
Set aside a spot at the entryway for any mail, magazines, and paper forms. Keep a shredder or recycle container nearby and go through the pile at least once a week. This will help eliminate clutter throughout the house. Important papers should be set aside in a safe place whether that be a safe or file holder. 
Bunching Up Wet Towels and Shower Curtains
Some of us have the dirty habit of leaving piles of wet towels throughout the house. This creates mildew in the towels and also creates a mess. The same could be said for shower curtains. After each shower/bath, the shower should be closed, and the towel should be hung. Trust us when we say this will save you time, money, and frustration.  
Using Dirty Tools to Clean
How can you expect to have a clean home if your cleaning tools are filthy? This happens more often than we think. One of the biggest bad cleaning habits is not emptying the vacuum bag/filter. Many of us will vacuum the house two-three times before emptying the vacuum. If it's clogged, you're actually not vacuuming anything. This can also be said about mopping. If you're not switching out the water as needed, then you're simply spreading dirty water throughout the house. Those who break this habit will likely have a cleaner home. 
Pro tip: Our friends at Specialized AV, who provides home automation Sacramento, recommend getting a smart vacuum. These vacuums clean your floors and empty their bags when they're full.  
Cleaning the Entire Bathroom with a Single Disinfectant Wipe
Disposable disinfectant wipes are so perfect for quickly cleaning an area. However, people often make the mistake of using one wipe to clean the entire bathroom. Gross! By the time you're done cleaning your bathroom, you probably spread the bacteria from one surface to the next. 
Instead of using just one wipe, get a new one every time the wipe loses moisture. Why limit yourself? Use as many disinfectant wipes as you need to clean the entire bathroom! Read our blog for more deep cleaning bathroom tips. 
Leaving Unwashed Dishes in the Sink
How much time would it take to put that dirty glass in the dishwasher rather than the sink? Leaving dirty dishes in the sink will not only cause your kitchen to sink but also create even more work for you. Simply have each household member put clean their own dishes as soon as they're done using them. 
Dusting Last
One of the very first tasks you should complete when cleaning your home is dusting. Many people make the mistake of dusting after they vacuum. A good rule of thumb is cleaning from top to bottom. Try getting a microfiber cloth or disposable duster. This will make dusting go so much smoother!
Contact a Magnolia Cleaning Company
Cleaning isn't for everyone, which is why so many people contact Maid for Muddy Paws for our cleaning services. Our team is more than happy to help. Give us a call today to learn how we can better serve you.